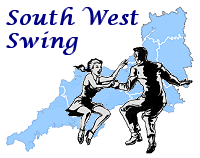 Vida de Tango
(South West Swing disclaimer)
Vida de Tango was founded in 2007 and is the place to learn and dance Tango Argentino!
Fernando and Stania have been working together since the beginning of 2011 and they create a balanced teaching couple providing clear teaching with humor and a relax environment. Forover 15 years Fernando has travelled to Buenos Aires, Barcelona, Holland, Croatia, Norway and all around England performing, teaching and sharing his passion for Tango. Stania has been dancing Argentine Tango for over 10 years and she also has a background in Flamenco, contemporary dance and drama.
Argentinean Tango is an improvisatory dance and the classes use exercise to encourage improvisation from an early stage as well showing short sequences of steps to grasp a concept. Students are provided tools to understand the principles that govern each movement and creates exercises that enable them to experience something first, and then reflect on it.
All this surrounded by a young, friendly learning environment!
The current weekly class is on a Wednesday evening at Kalender Hall (Exeter Cathedral School), South Street, Exeter - Venue Map.

For more information please phone Fernando on 07910 256510, e-mail him at info@tangofeast.com or visit the Vida de Tango web site at http://www.vidadetango.co.uk/


There are currently no forthcoming events that South West Swing has been informed off listed for this club.


© 2003-2019 South West Swing