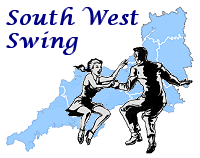 | | | | | |
| --- | --- | --- | --- | --- |
| Home | Local Clubs | Dance Related Events | Contact Me | Links |
Come Dancing with Hayley
(South West Swing disclaimer)

Hayley Rendle-Toy has been dancing and teaching Ballroom, Latin American and Sequence dancing for many years in the south west region and is known for her relaxed and friendly teaching style. Classes are available for all levels of experience, so why not learn new steps and have fun...

The current weekly class is held on a Thursday at Rewe Parish Village Hall, A396, Rewe, Near Stoke Canon (Venue Map). It runs from 6:30pm to 8:00pm and 7:30pm to 9:00pm, £5 per person for each session including refreshments.

Social and tea dances are also held occasionally during the year - see below for details of any that are currently arranged.

For more information please phone Hayley on 01392 257426, 07900 907970 or email hayley.rendletoy@btconnect.com.
Forthcoming Club Events
South West Swing cannot be held responsible for cancellations or changes made by organisers.
Rights Of Admission Reserved (ROAR) and Errors & Omissions Excepted (E&OE) may be cited by this organiser.
Please check that the event is taking place as listed.
Saturday 8th December 2018
St James's Church Hall, Mount Pleasant Road, Exeter
Come Dancing with Hayley presents a relaxed, friendly and informal ballroom social dance. Plenty of room to stride out, spread your wings, practice and enjoy. If you want low key on a Saturday night, then this is for you! On site parking and drinks included, but it is 'bring and share' so bring some nibbles!
7:30pm-10:30pm (doors 7:15pm)
£5
01392 257426 or 07900 907970
1 event listed.

© 2003-2018 South West Swing